FACE NURSING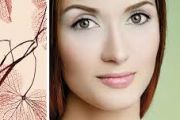 Duration


60 min.


Price


150 zł
When your skin reddens…
If your complexion is sensitive, often becomes red, has mini varicose veins and reacts with blush in emotional situations or in case of such outside factors like wind and frost i.e. DERMIKA specialists prepared this operation exactly for you. This unique formula serves to effective nursing of sensitive skin with widened blood vessels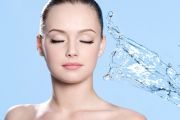 Duration


60 min.


Price


140 zł
When your skin wants to drink…
The main purpose of this exclusive operation is to radically improves moisturising of your skin. Thanks to that it provides to your skin youthful firm, springiness and vitality. It gives great effects, even when your complexion is very demanding, for example sensitive, dry, or time-worn. This operation uses technology of Dynamic Cellular Moisturising which bases on stimulating water capillaries in skin cells.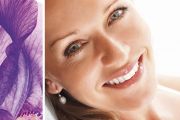 Duration


60 min.


Price


150 zł
When your skin is getting older
Take care of your beauty in an unusual way. Operation called Full of Life was created to counteract not only decrease of skin firm and flexibility, but also feeling of dryness and crinkles. Against ageing active biological ingredients stimulate this natural ones and skin processes slowed down with age, hyaluronic micro sponges reduce crinkles, and iris extract, thanks to fitohormones, improves firmer and flexibility of the skin. After this operation skin is silky smooth and regenerated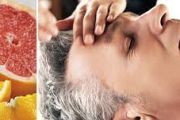 Duration


60 min.


Price


150 zł
Operation for men...
This operation bases on grapefruit essence and flowers of bitter orange. It improves physical fitness, appearance and state of skin. It is recommended especially for mature skin, mixed, or such with widened pores and tendency to shining
Duration


40 min.


Price


120 zł
Intensely moisturizing operation for men...
It improves general physical fitness of skin. Operation is very recommended for skin which is too dry, prone to irritations, or often exposed to influence of negative environmental factors, such as conditioning, cigarette smoke, sun, and wind.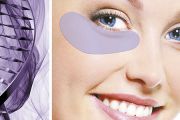 MIRACLE EYE – SENSATIONAL METHOD TO REGAIN VITAL LOOK
read more »
Duration


30 min.


Price


60 zł
This mini operation has an effect on skin round your eyes. It uses innovative pads, which are put under person eyes. This pads connect advantages of collagen pieces and unique complex of active ingredients. What is more it also includes ceramic cream-mask and compress with hyaluronic acid and eye-bright. Operation provides immediate moisturising, visible wrinkles reduction and improves appearance of the skin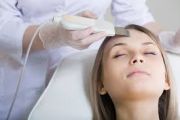 Duration


60 min.


Price


160 zł
It is a delicate cleaning made with ultrasonic peeling and mask which is well-matched to needs of your skin + ampoule + hyaluronic pad. It gently cleans face and hyaluronic acid adds anti-wrinkles effect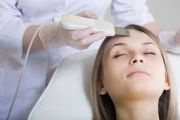 Duration


60 min.


Price


150 zł
It is a delicate cleaning made with ultrasonic peeling and mask which is well-matched to needs of your skin + ampoule + algae mask which is well-matched to individual needs of skin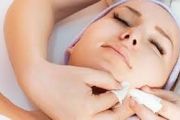 Duration


60 min.


Price


160 zł
+ ampoule + hyaluronic pad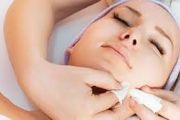 Duration


60 min.


Price


150 zł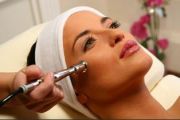 Duration


60 min.


Price


160 zł
It is mechanical peeling of epidermis, which is made with special instrument. This instrument is equipped with cleaning pommel, which is covered by small crystals of natural diamond. All of that is crowned with chilling mask