Body nursing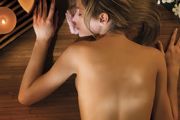 Duration


60 min.


Price




150

zł
Make your skin velvety and restore it youthful glamour…
If you have no time for regular home nursing and you want quickly to regenerate your body's skin, this operation offers you immediate improvement effect. It will make your skin smoother, well nourished, perfectly moisturised and properly greased. Firm and full of shine body stimulated by refreshing smells provides a perfect mood.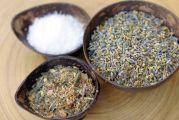 Duration


30 min.


Price




100

zł
Herbal peeling of the whole body, which makes your skin silky smooth and it is soft in touch. (sage, balm, rosemary)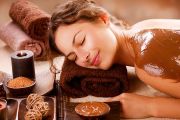 Duration


80 min.


Price




170

zł
You should enjoy an unusual pleasure and silky body…
You must use our chocolate therapy. This injection of positive energy will pamper your body and senses. It is also express revitalization for dry and coarse skin. This therapy greases, moisturises and intensely nourishes. Your skin will stay smooth, and appetizing fragrant for very long time.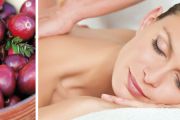 Duration


60 min.


Price




160

zł
This cranberry peeling of whole body is crowned by gel mask, which has firming and revitalizing effect. It also contains great dose of C vitamin and cleans the whole body from toxins